Things to do in Wimberley under Covid-19 Restrictions
Share this page: Facebook LinkedIn Pinterest Twitter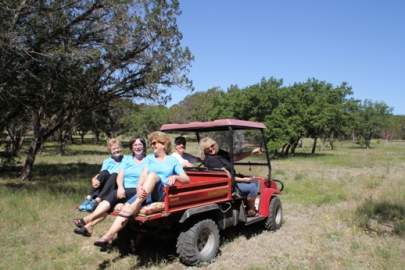 Things to do in Wimberley under Covid-19 Restrictions
"Is there anything to do in Wimberley with all of the coronavirus restrictions?" The answer is, "Yes!"
With the weather beginning to cool, it's a wonderful time of year to be outdoors.
ENJOY NATURE Wimberley is surrounded with natural areas for hiking, exploring, biking, bird watching, and bat watching. Yes, bats. Just before sunset, anywhere in the vicinity of the Shopping Square you will see bats pour out from the Cypress Creek Bridge in a black peppered wave across the sky. It's surreal to see.
LEARN SOMETHING NEW If you enjoy learning something new, stop by Central Texas Bonsai Exhibit. It's amazing to see how a native Texas-sized tree can be pruned and trained in miniature. Bonsai trees are also available for purchase. Further along Highway 12 Wimberley Glass Works has a lovely showroom of hand blown glass currently featuring gourds - their highlight for autumn. Observe the art of glass blowing by local artisans. Be sure to pick a colorful favorite from the stunning pumpkin patch. Stop by Cypress Creek Rum Distillery and learn how rum is made (and enjoy a taste) under the cool breeze of oak trees.
WINE TASTING Local wineries are open with some Covid-19 limitations. However, if you want to enjoy wine tasting, Los Olivos and Texas Tasting Room are conveniently located right on the Wimberley Square.
SHOPPING Also on the Square you'll find unique shopping, boutiques, and art galleries all within walking distance. Two delightful and surprising shops to find in such a small town are Kiss the Cook, sure to inspire and equip your culinary artistic side and In Style Accessories where you'll find a huge selection of stylish, comfortable shoes, funky socks, and colorful leather purses. (They have a small selection of men's shoes too.)
DINING Restaurants are open, most with both indoor and outdoor dining. Eateries with both dining options are: Hays City Store, Wimberley Café, Inoz Chew & Brew, Community Pizza, Creekside Cookers, Milagros Mexican Food, Los Olivos, Leaning Pear, Longleaf Craft Kitchen, and Linda's Fine Food. Additionally, local food trucks and wineries offer casual food options. Several breweries are open with food options. If you're celebrating a special occasion, we highly recommend Trattoria Lisina or Jobell Café and Bistro.
You won't go hungry – we promise!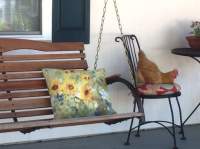 LODGING Of course if you're staying at BellaVida Bed and Breakfast, you can enjoy sipping wine on one of the huge screened porches, a walk along the trail, ride the trike-for-two, or just sit and watch the free-range chickens. Chickens are great entertainment!
Add comment
Recent Articles