BellaVida Breakfast - Stay Awhile!
We often hear comments about the peaceful tranquility of the back porch and hearing the birds sing.
BellaVida's egg production team: chickens and Indian Runner ducks seem to know when guests are having breakfast and
free-range their way to the porch's screen door in hopes of greeting the guests.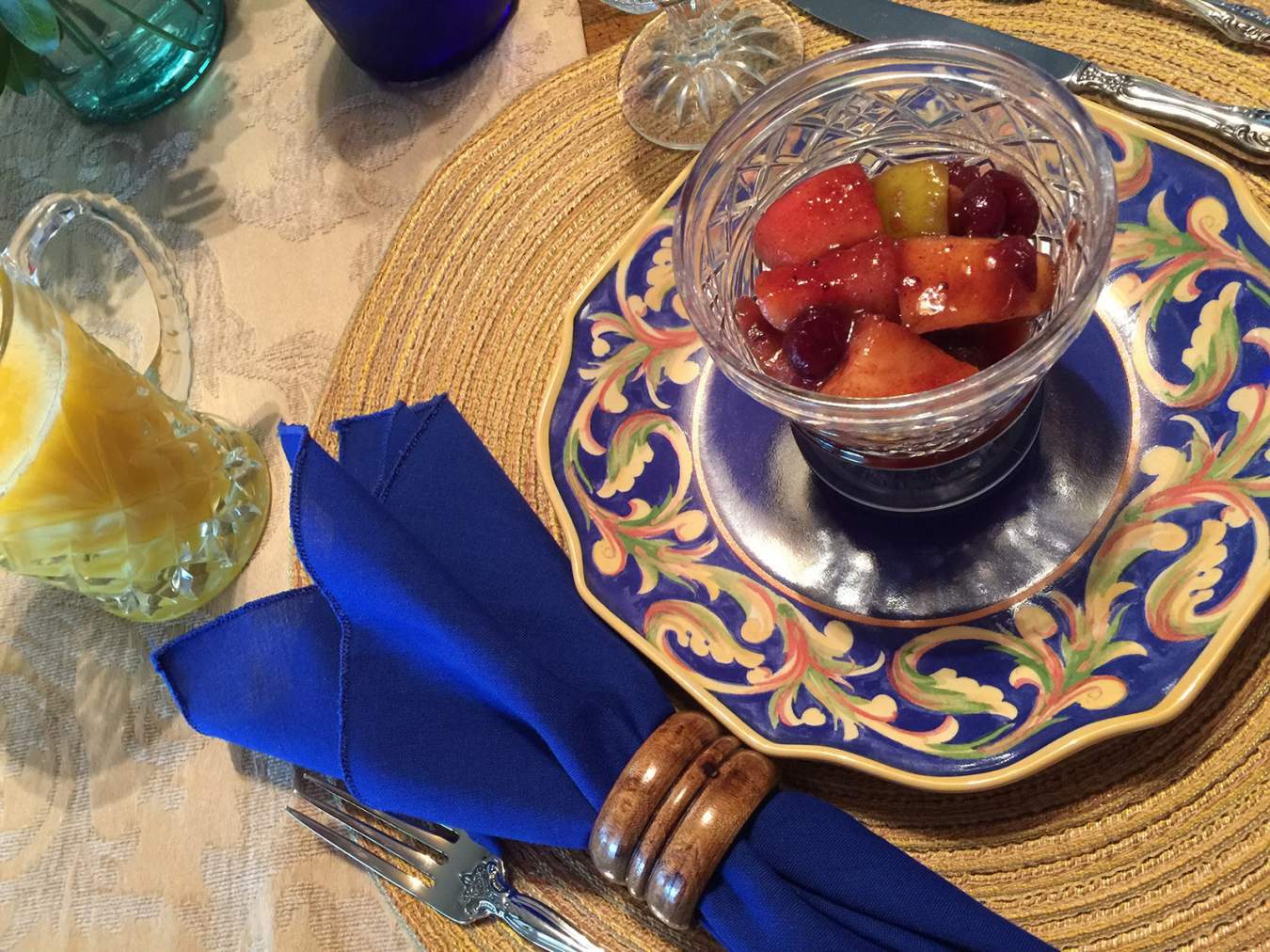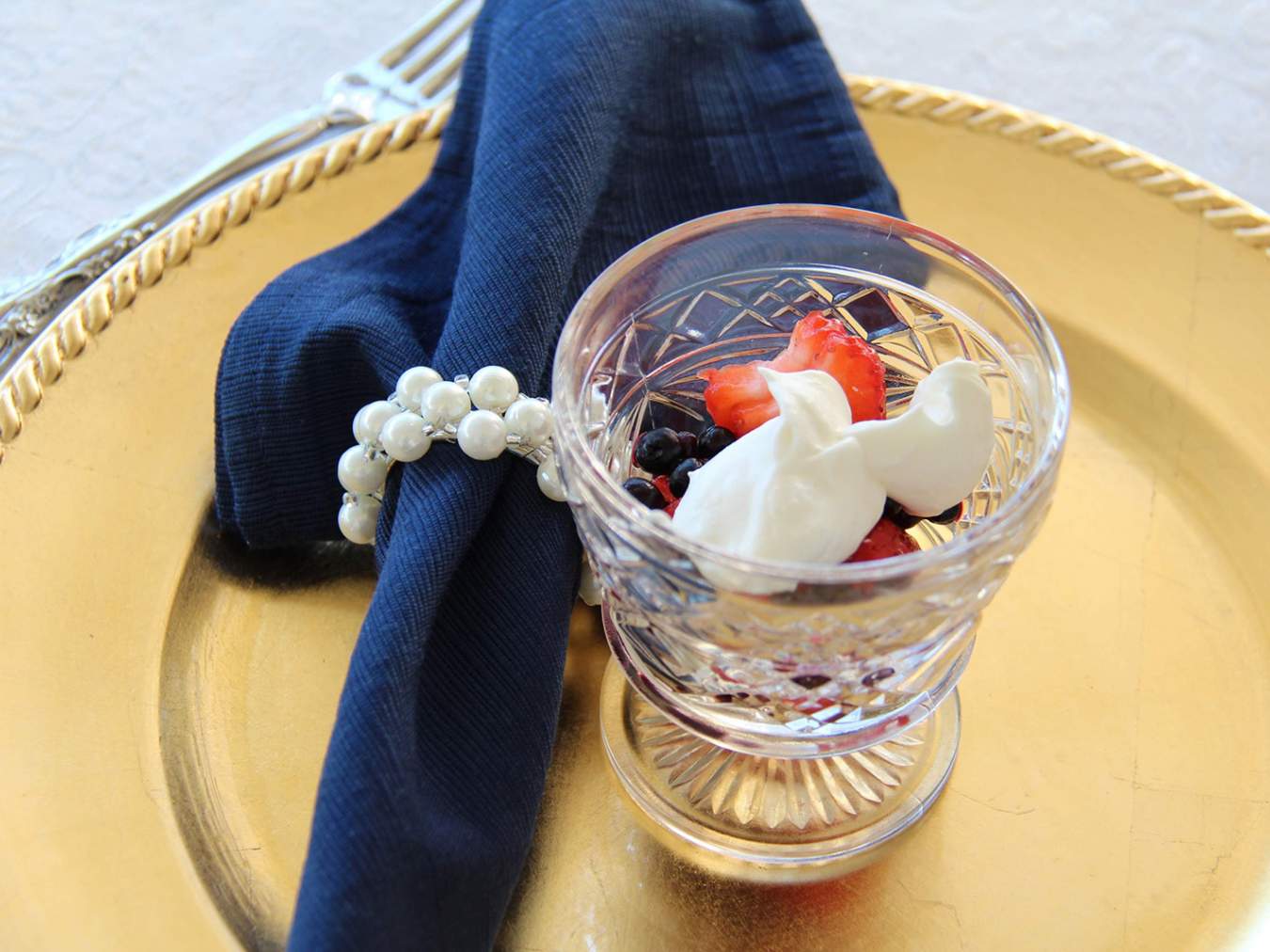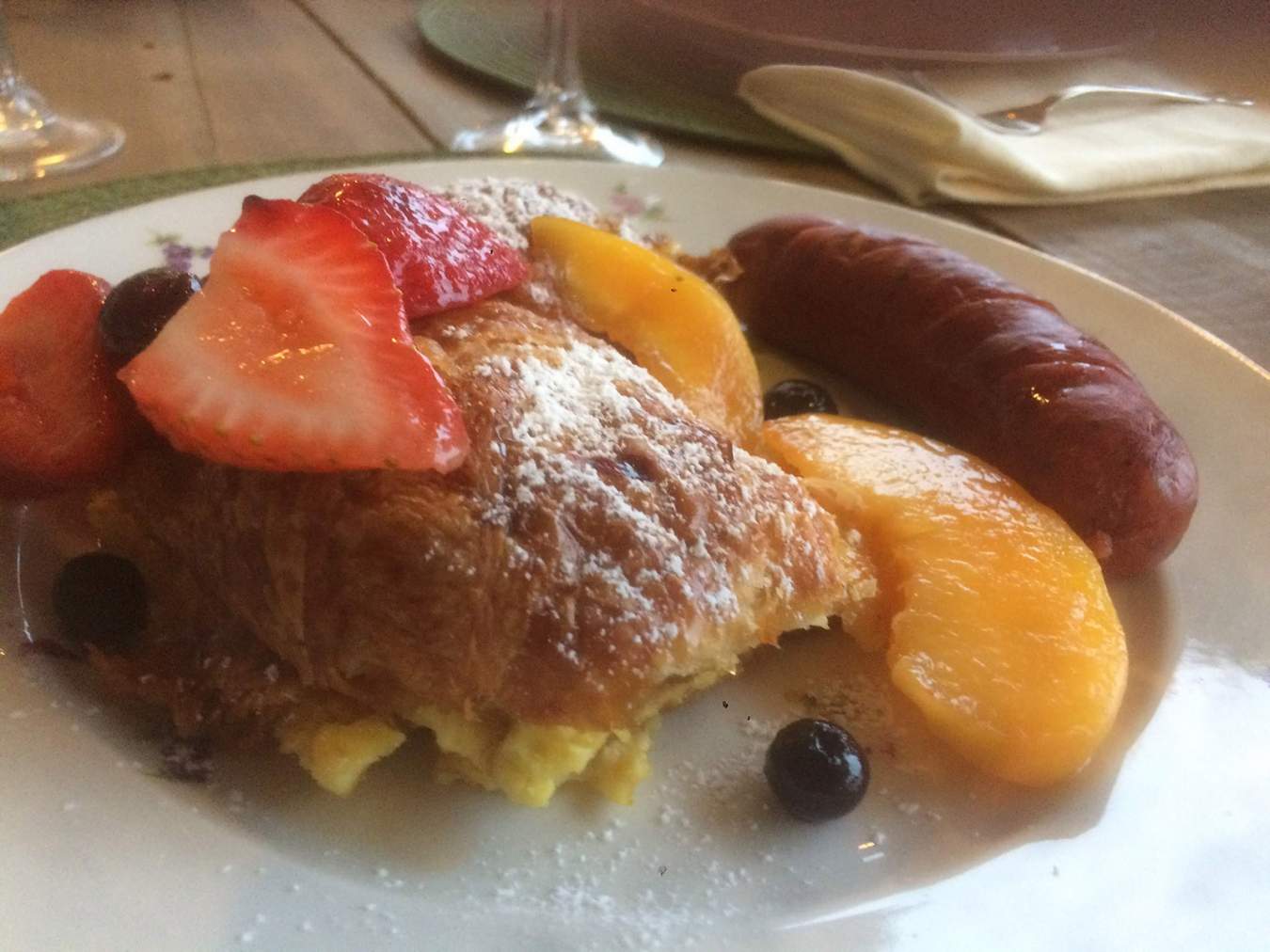 For many bed and breakfast guests,
it's all about the breakfast!
Weather permitting, breakfast at BellaVida is served outdoors on our large screened porch. You will dine family-style at our 16-person farmhouse table that is beautifully set with cloth napkins, elegant tableware, and fresh flowers. While enjoying your meal, you will be overlooking tranquil, tree covered acreage that is especially lovely from March to June when it is blanketed with wildflowers native to our area.
A two-course breakfast is served by innkeepers Steve and Belinda, with a fruit dish presented first, followed by a breakfast quiche, pie, or strata, meat of bacon, sausage, or ham, and muffins or a side of blue-berry sauce covered pancakes.
*Special dietary accommodations can be made with advanced notice
Recipes
BAKED PEACH CROISSANT
FRENCH TOAST
We are happy to share our recipes! Printable recipe cards for many of the breakfasts served at BellaVida Bed and Breakfast and Retreat Center are posted on the Recipes page of our blog.
Complimentary printed recipe cards are available at our inn for guests