BellaVida Retreats
A meaningful experience for guests to
Connect - Create - Celebrate
Host* or attend a retreat at BellaVida Retreat Center to create, connect with others, and celebrate a beautiful life – that's what BellaVida means! BellaVida is more than a place to hold a retreat, family reunion, or wedding. We take care of you and your group during your stay. Fresh flowers, chocolates, and a beautifully appointed breakfast are just a few of the extra touches to make each guest feel special.
We want you to feel relaxed and at home at BellaVida Bed and Breakfast & Retreat Center. The view from the screened porch is breathtaking! The 1,100 square foot Gathering Room is equipped with tables and comfortable, adjustable chairs for quilters, scrapbooking, and other artistic ventures. The Gathering Room has design walls, and equipment for paper crafting and scrapbooking. Retreats and family reunions will enjoy the ping-pong table, board games, and 70 inch flat screen TV. The Gathering Room has a full-size guest refrigerator, coffee bar, and complimentary snacks. All guests enjoy a full-course and additional meals are available, or kitchen access for full-house groups.
Contact Us
For additional information on [hosting a retreat], wedding event, family reunion, workshop, conference, classes, and other special occasions.
Call 512-629-2625
[Email]
Contact Us
For information on hosting a retreat, wedding event, family reunion, workshop, conference, classes, and other special occasions.
Call: 512-629-2625
email: info@bellavidabandb.com
Wimberley, Texas
Quilt Retreats
Contact us to Host your Retreat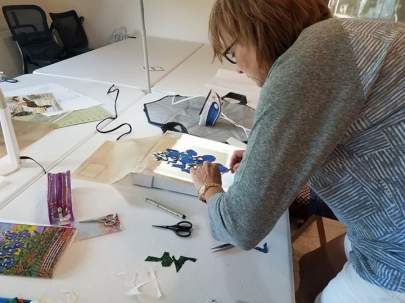 Get away to the Texas Hill Country for a weekend of quilting. Enjoy time with friends as well as make new friends. BellaVida offers well lit, spacious workstations, design walls and amenities to accommodate quilters and artisans.
Wimberley, TX
Day Workshops and Retreats
Succulent Workshops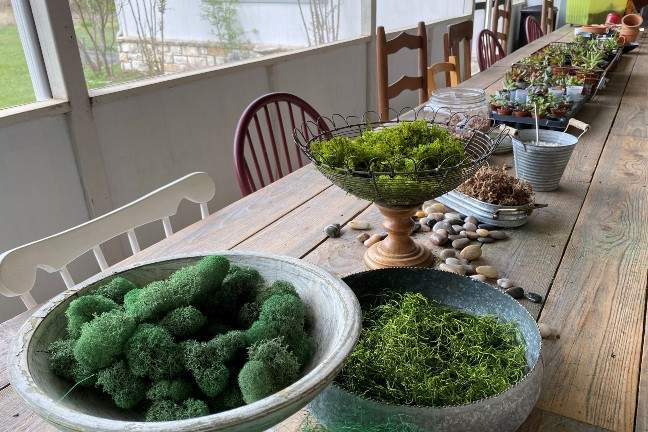 BellaVida offers specialty workshops and classes. Contact us about hosting or attending one of our specialty events such as, "Potting and Caring for Succulents". Specialty classes are fun for girlfriend weekends, lunch and learn events, and birthday celebrations.
Retreat and Event Hosts
Stitch & Stay – Scrap & Stay – Sip & Stay Weekends!
We will gladly assist in promoting your event with links and information on our website, social media, and promotions. [Retreat Pricing]
Bring your gal pals for a fun stay to enjoy your favorite passtimes. Suite Sarah and Suite Magnolia are a perfect pair, and the right price for an affordable weekend for crafting ,quilting, scrapbooking, sipping at the wineries, (or on our screened porch) and shopping!