BellaVida - Beautiful life!
We believe life is beautiful and to be celebrated
"that's what bella vida means - beautiful life!"
Our Story!
BellaVida, it's like coming home to a familiar place or the welcoming experience you've dreamed about. The farmhouse-style, country home has five, beautiful, inviting bedrooms and a secluded chapel bedroom to suit your needs, whether it's an anniversary celebration, a girlfriends' getaway, or retreat.
Fresh-baked cookies, an ice cream buffet with all of the toppings, fresh fruit, and a coffee and bar are available anytime as part of your stay. Enjoy a quiet respite from a busy world: nap in the futon porch swing, sip your favorite beverage and listen to nature.
Our desire is to offer a meaningful experience for guests to connect with those they love, to create, and to celebrate the simple and the profound joys of life.
Blessings,
Steve and Belinda Smith
"Do not forget to show hospitality to strangers, for by so doing some people have shown hospitality to angels without knowing it." Hebrews 13:2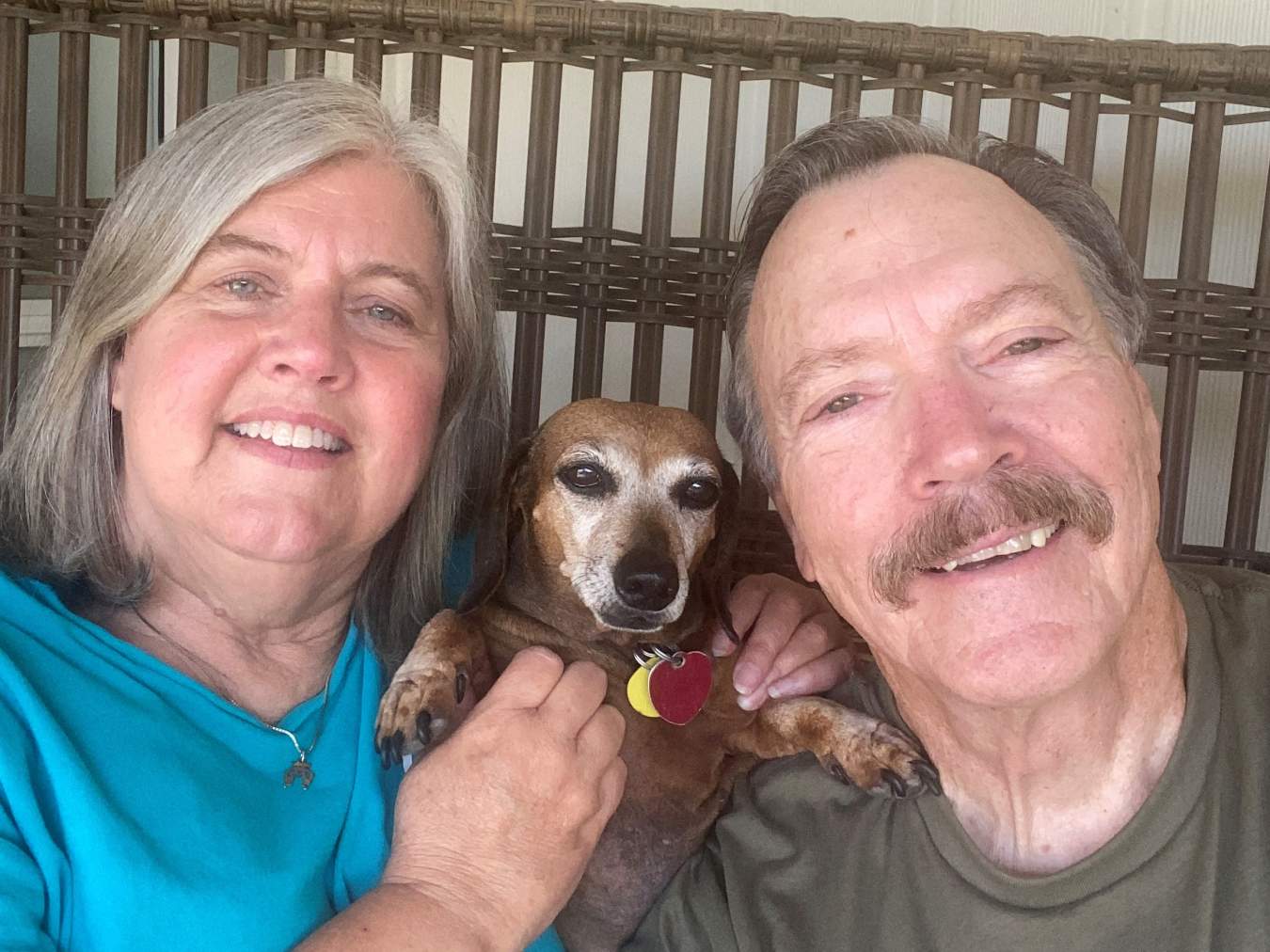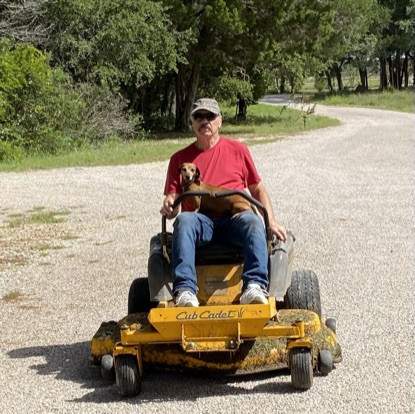 Meet Gracie Jean
RESIDENT MASCOT AND
HEAD GREETER
Gracie Jean is quite the foodie: if it's edible, oh, wait, it doesn't even have to be edible to try at least once. Gracie is not a picky gourmand. Food is pure pleasure whether it's created for cats or chickens or ducks and especially humans. On a typical day when Gracie is not supervising her humans, or dozing, you may find her grazing in the chicken pen, perusing the compost pile, or raising her nose to the wind sniffing for the scent of food. After all, she is a hound dog: a red dachshund!
Gracie loves bed and breakfast guests, and her favorites are those who don't like bacon!
Our ducks & chickens are free-range and entertaining.
If you've never held a chicken and would like to, several of our chickens are happy to offer you the experience.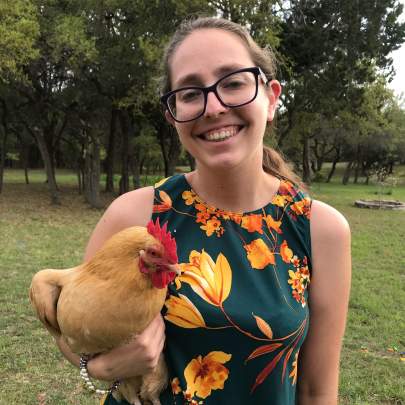 BellaVida - Story
In the morning I took a jog down the loop where I have run so many days I've lost count I found myself in amazement of how fortunate i have been and to be thankful for all the painful days that brought me to this moment oh how blessed can one man be.
I thought of my working days that brought my modest success there was admiration mixed with only a few spots of regret and there were all these things that I don't think I quite remember oh how blessed can one man be.
I thought of all the children god has passed my way with all the squabbles, challenges, loving hugs and kisses, and the laughter just to watch them grow physically and spiritually has been a wonder oh how blessed can one man be.
And God knew the one I needed for my partner for it was surely destiny I reflected on how amazing it is sometimes to see what god can put together it's been a love worth fighting for and there is nothing that I won't do to be loved by her oh how blessed can one man be.
And while there is still time, we will go after another chapter and if we hold on tight together, our journey will become our dream come true the finer things keep shining through the way our souls have woven together on how blessed can one man be.
Then I realized this would be the final day I would run down my old street and i think to myself, this world is a beautiful place to be and i feel like I've found my way as i thanked God for all I've been given oh how blessed can one man be.
At the beginning and end of so many days I realized how richly I have been blessed i have been given so much more than I deserve to be able to share this life so many that love me makes me realize love is a beautiful gift oh BellaVida, what beautiful life it really is!
Written by Steve Smith shortly before relocating to Wimberley, TX in 2014 to establish BellaVida Bed and Breakfast