House with a White Picket Fence
Share this page: Facebook LinkedIn Pinterest Twitter
It began with an idea. Last summer, I walked along the back of our property and looked toward the little white chapel with vintage white trimmed windows Across from it is our garden. with three raised beds protected by a border of chicken wire. I thought, wouldn't that look nice with a white picket fence?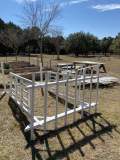 In November, I helped my bestie rearrange furniture and declutter. She offered me four small bookshelves her dad made out of picket fence slats a couple of decades ago when her daughters were preschool age. The shelves had been cluttering up her screened porch for years. I knew immediately I would repurpose them for a garden fence.
Months later, as I passed by a local thrift store I spied a white trellis. Score! I now had four white picket shelf units and a white trellis, perfect to frame a garden gate. The man who makes my dreams come true (really) built a white picket fence with repurposed book cases in the design and a recycled trellis from the thrift store.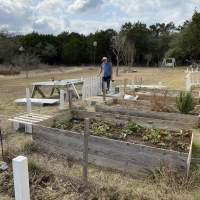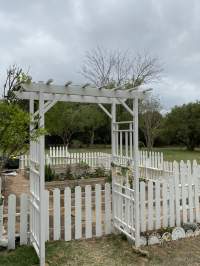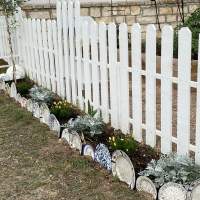 BellaVida was another dream and we are living it. What do you dream about?
Add comment