A House for the Soul
Share this page: Facebook LinkedIn Pinterest Twitter
A House for the Soul
BellaVida has a new sister property and is located just 20-minutes from Wimberley in New Braunfels. She is not quite ready to make her debut; however, she has a name. Are you ready? (drum roll)
BellaVida Haus!
House is haus in German and we thought it fitting since New Braunfels was settled by German immigrants. BellaVida Haus is a charming 3-bedroom house on slightly over an acre of rural property, yet only a seven-minute drive to historic Gruene. (Yes, another German word meaning green.) BellaVida Haus has character and charm. One would never know she needs a little work unless one looks below the surface. However, she needs some foundational work and some tender loving care to bring out her true beauty.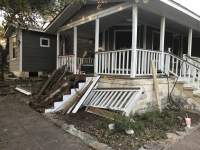 This leads me to the thought that our body is a house for our soul. Sometimes we need some foundational work and tender loving care. At BellaVida, our desire is to provide a meaningful experience for guests to connect, create, and celebrate.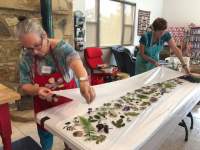 There are two upcoming opportunities at BellaVida to nourish your soul. On April 30, 2022, 10:00 am – 4:00 pm, artist, Shiila Safer is hosting a "Playful Color Eco-print Workshop" a hands-on experience dying a silk scarf using botanicals.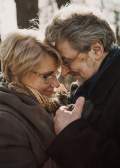 July 22-24, 2022, Dream Beautiful coach, Sharon Hudson and Cisco Nira are hosting a couples retreat. The purpose of this retreat is to create a fun and bonding experience for couples that will nourish a growing relationship. All types of couples are invited!
Check out our Events Calendar for details about these two events, and information about things to do in the Wimberley area.
Add comment