10 Texas Hill Country Events You Don't Want to Miss!
Belinda Smith
Share this page: Facebook LinkedIn Pinterest Twitter
10 Things to Do and See: Wimberley, New Braunfels, Dripping Springs
Texas Hill Country Events - Fall 2022
Is the cooler weather energizing you to get out and do something, yet you don't have an idea what that "something" is? Now is the opportunity to take advantage of the crisp, autumn weather and explore the Texas Hill Country!
Consider a daytrip or staycation: there are so many events and places to explore in Central Texas this fall. We've listed a variety of things to see and do that's sure to pique curiosity, from the Texas Wine Trail to festivals, artisan markets, and historic painted churches. There is something for everyone's interest. Or, click here for a broader, visual, Calendar of Events.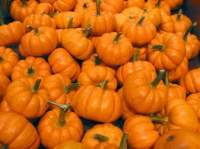 Dripping Springs Pumpkin Festival September 24 -October 31 - Each weekend experience a different, full day of unlimited fun with over 50 fall-inspired games, activities, live music and attractions. Shop the courtyard marketplace. You'll also find an abundance of photo opportunities, so don't forget your cameras! Location: 419 Founders Park Road, Dripping Springs, TX 78620
Adult & Children's Cost: Prices vary
10:00 am – 7:00pm
Gruene Market Days October 15 & 16 - Held the third weekend of every month. Features nearly 100 artisans offering handmade items made by the vendors themselves, including uniquely crafted items and packaged Texas foods. There is free parking and admission and free live entertainment. While you are Gruene Historic District enjoy specialty shopping, wine tasting, unique dining, live entertainment, other events and river rides. Free entry free parking. Located in Gruene Historic District in front of Adobe Verde.
Texas Stampede! November 4 & 5 and December 2 & 3 - "The biggest, funnest, rowdy-est Texas family board game you'll ever play!" Join in for a night of family fun with 3 different tournament start times of 5pm, 6:30pm, and 8pm. Entry fees are only $5 and there will be prizes for the top winners. There will be board game experts explaining how to play the game before each round. With great Texas music, food, and drinks- beer and wine, there is fun to offer the whole family while creating long lasting memories. Location: Behind Blanco Brew, Wimberley, TX.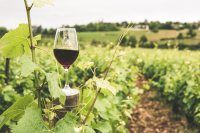 Texas Wine Trail October 1-31 - Texas Hill Country Wineries is proud to host four self guided wine events throughout the year that allow consumers to experience a world of wine at a variety of participating wineries. With the purchase of an Event Passport, consumers can to taste at up to four wineries per day over the course of each event, as well as receive exclusive discounts on bottle purchases. Location: 50 participating wineries in the Texas Hill Country.
Blue Hole Star Party October 22, 7:30 pm – 9:30 pm - The stars at night are big and bright, deep in the heart of Wimberley! Bring your family and friends to our bi-annual Blue Hole Star Party event to enjoy an evening of stargazing in the Hill Country. The Wimberley Valley Dark Sky Committee and the Texas State Astronomy Club will be sharing their telescopes and knowledge with us for the night. You are encouraged to bring something to sit on, pack a picnic and flashlights and then meet us on the soccer fields near the basketball courts. Location: 100 Blue Hole Lane, Wimberley, TX 78676, Free Event.
Wimberley Home Tour November 11 & 12, 10:00 am – 4:00 pm - Visit five outstanding homes in the Wimberley Valley at your leisure over two days. Purchase your Home Tour tickets online or in person (cash, check or credit) at the Wimberley Visitor Center (14100 Ranch Road 12, Wimberley) November 4, 5, 9-12. There you will receive your ticket and map allowing you to plan your tour.
Wimberley Market Days November 5 & Dec 3, 7:00 am – 4:00 pm - Over 475 vendors and thousands of shoppers alike come from all over Texas to stroll along the paved, tree-shaded lanes of Lions Field. You'll find everything you can't live without! Location: 601 FM 2325, Wimberley, TX 78676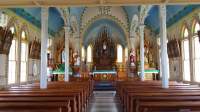 Painted Churches Tour Visiting the painted churches is the closest you'll get within the United States to touring the sanctuaries of Germany, Austria, and the Czech Republic. These living relics of the 19th and early 20th centuries, dot the central Hill Country. Modeled after the ancient gothic cathedrals of Europe, they were built and adorned by immigrants who wanted to transport a bit of their old life to the New World. Our suggestion is to begin the self-paced tour at Saint Mary's Catholic Church in Fredericksburg and enjoy wine tasting and dining. Stay at BellaVida Bed and Breakfast in Wimberley or at BellaVida Haus just outside of Gruene in New Braunfels to get an early morning start on the remaining five (5) churches that are geographically close together the following morning. Click here for tour information for a painted churches tour.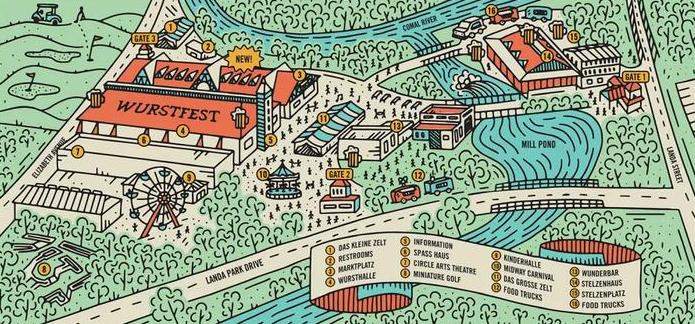 Wurstfest Nov. 4-13 - A unique 10-day celebration rich in German culture and full of Texas fun! Located near the headwaters of the beautiful Comal River in New Braunfels, Texas! Enjoy good food, music, dancing, exciting carnival rides and games, German, Texan and domestic beer, special events and the finest in Alpine and Bavarian Style Entertainment. It all happens at Wurstfest! The best ten days in sausage history! Location: 120 Landa Street New Braunfels, TX 78130
Circle Arts Theatre "The 39 Steps" Fri-Sat. 7:30 pm and Sundays 2pm, October 7-23 - This Tony and Drama Desk Award Winning show is a fast-paced whodunit for anyone who loves Hitchcock, spy novels, slapstick comedy, romance, theatre magic and nonstop laughs. A man with a boring life meets a woman with a thick accent who says she's a spy. When he takes her home, she is murdered. Soon, a mysterious organization called "The 39 Steps" is hot on the man's trail in a nationwide manhunt that climaxes in a death-defying finale! Location: 124 Elizabeth Street, New Braunfels, TX, 78130
Let us know if we can help you plan a trip or answer questions about the area. And, if you or someone you know needs a bed and breakfast, or short-term rental, (AirBnB) we have top-rated BellaVida Bed and Breakfast in Wimberley and BellaVida Haus in New Braunfels.
Add comment