Wimberley Valley Winery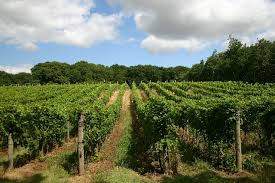 General Information
Allow Children? We are sorry children are not allowed
Allow Smoking? We are sorry smoking is not allowed
Allow pets? We are sorry pets are not allowed
Is there Parking? Yes there is customer parking
Are there Handicap Facilities? We are sorry there are no handicap facilities
Enquire about this Attraction
wimberleyvalleywinery@gmail.com
512-847-2592
Name of Attraction = Wimberley Valley Winery
Type of Attraction = Wine Tasting - Winery
Directions = From BellaVida, right onto FM2325 for 3.7 miles. Turn left onto Jacob's Well Road. Drive 2.9 miles and turn left onto Highway 12 (North) and drive 0.9 mile. Turn right onto Old Oaks Ranch Road for 1.1 mile. Turn right onto Lone Mountain for 1.2 mile. Turn left 0.1 mile.
Summary = Offering educated wine tastings inside their tasting room. Wine educators will guide you through your choice of any five wines, or enjoy wine by the glass or bottle while lounging outside beneath the oak grove. Just looking to grab a quick glass or bottle? No need to go inside, as their vintage double decker bus has been retro fit to serve Friday - Sunday to dish out signature wines for express bottle and glass service outside on the patio. The grounds are open for you to spread out and relax.
Location
Booking Information
Opening Time = 10:00 am Sat. - Thur.
Closing Time = 6:00 pm Sat.-Thur.
Adult Price = $18
Children Price =
OAP Price =
Book Accommodation
Click on the button below to reserve your accommodation