Everyone has a Story
Our bed and breakfast guests often share their stories about family and travel. Ladies attend a retreat to journal their life stories in a scrapbook. Quilters sew beautiful heirlooms, some pieced from tee shirts that represent childhood events.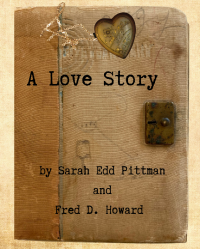 Shared life experiences are what connect us whether it is with someone we have just met, friends, family, or frankly a complete stranger. For example, one can name a date, or event in recent history, and the conversation easily moves to what we were doing at the time and how it affected us.
A recent, collective, worldwide experience is the Covid-19 lock-down, when we hoped to "flatten the curve." It was during this time I decided to read my mother's 5-year diary she kept from 1936 at the age of 16, through 1940 when she graduated from junior college. In it, I met a young lady I never knew. My mother was self-confidant, headstrong, humorous, and athletic – "a spunky, farmer's daughter" as my father described her.
By the time I came along as number five of six children, and old enough to recall memories, I'm pretty certain her spunk had run out, exhausted as an elementary school teacher and a brood to care for at home. Growing up we had a ping pong table though I never saw her pick up a paddle. In her diary she played ping pong at college almost daily and was on the tumbling team.

Some may think it an invasion to read my mother's diary. Since she died just shy of her 95th birthday, I am of the strong opinion she had plenty of years to dispose of it. Mother was a private person (I learned) and did not divulge much to her diary. Thankfully, my dad was a writer (and big talker). His poetry and a couple of essays he wrote late-in-life fill in the gaps of their love story.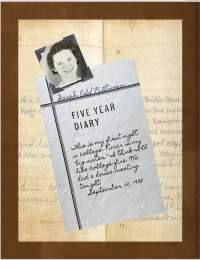 My parents each tell their love story in their words. I compiled and integrated the evidence to create the complete story. I digitally created pages using the Canva app. I then uploaded each page to Shutterfly to print as a hardcopy book. I sent copies to my siblings. For myself, I created a scrapbook, some call a junk journal. I used my dad's copy of their college yearbook as the album. However, I photographed each page of the yearbook and uploaded it to the internet for posterity.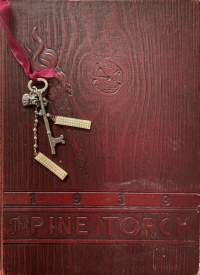 I took the page images that had been digitally created in Canva to a local printer and had copies made on 50 lb. copy paper. I then pasted them onto the yearbook pages that were not important to me. Original pages left exposed were those of my parents' class photos, and group photos for debate club, etc. I also left the pages of advertisements typically found in the back of yearbooks.

Surprisingly, an advertisement revealed the meaning of an unusual inscription my mother had written to my dad on the inside the cover. She wrote: "I hope you will always have plenty of sweet milk, even if you can't milk." There's an advertisement for "The Farm". The school had its own farm the students likely worked, as it supplied eggs and meat from the chickens, corn, fruits and vegetables and, purebred Jersey cattle. I believe that "spunky farmer's daughter was saying Fred didn't know how to milk a cow!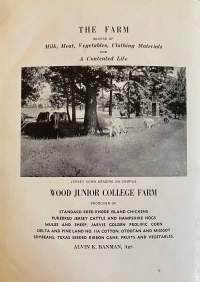 So, what is your story? Everyone has a story to tell.
At BellaVida our desire is to provide a meaningful experience for guests to connect, create, and celebrate.
In addition to the Gathering Room that offers work stations for writing and crafting, there are numerous places on the property to enjoy quiet reflection.
See the 1939 yearbook repurposed into a scrapbook.